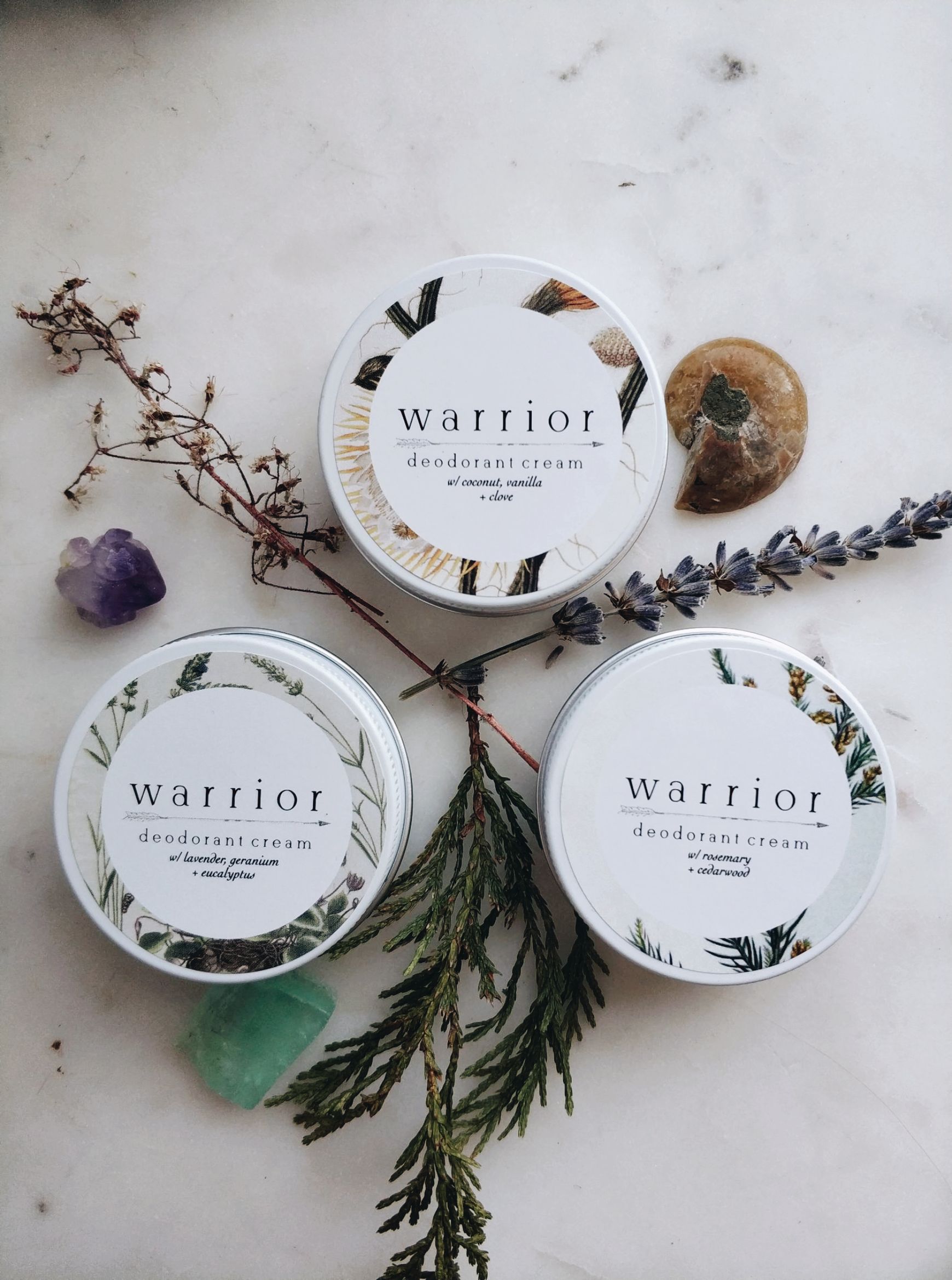 Mini Deodorant Trio
This sample pack contians 30 mls of each of our 3 deorantant scents. Minis are also great to throw in your bag when on the go!
Warrior Botanicals deodorant cream works with your body (not against it) to
combat odours using natural fragrances and ancient
ingredients all sustainably sourced from our sweet mamma earth.
Perspiration is your body's way of eliminating toxins from your body. Rather than blocking up your precious sweat glands to prevent perspiration, this cream works by drying up the excess moisture and by making your armpits smell daisy fresh!
Organic plant oils and shea butter nourish and moisturise. Bicarbonate of soda and arrowroot keep you nice and dry while plant essential oils from lavender, rose geranium and eucalyptus combine to create a scent so stimulating that it will awaken your connection to the fairy realm.
At Warrior Botanicals we don't believe in using any extra ingredients such as hardeners, thickeners or preservatives so this product may melt in hot temperatures but what could be more glorious that nature in her natural form? Keeping this product in a cool place such a bathroom is preferred to maintain the creamy texture, but it will still work just as well no matter the consistency.
Rub a little under your arms with fingertips for up to 24 hours protection. Make sure to do it with love!