Mellonia cleansing balm w/ Botanically Dyed Organic Cotton Facecloth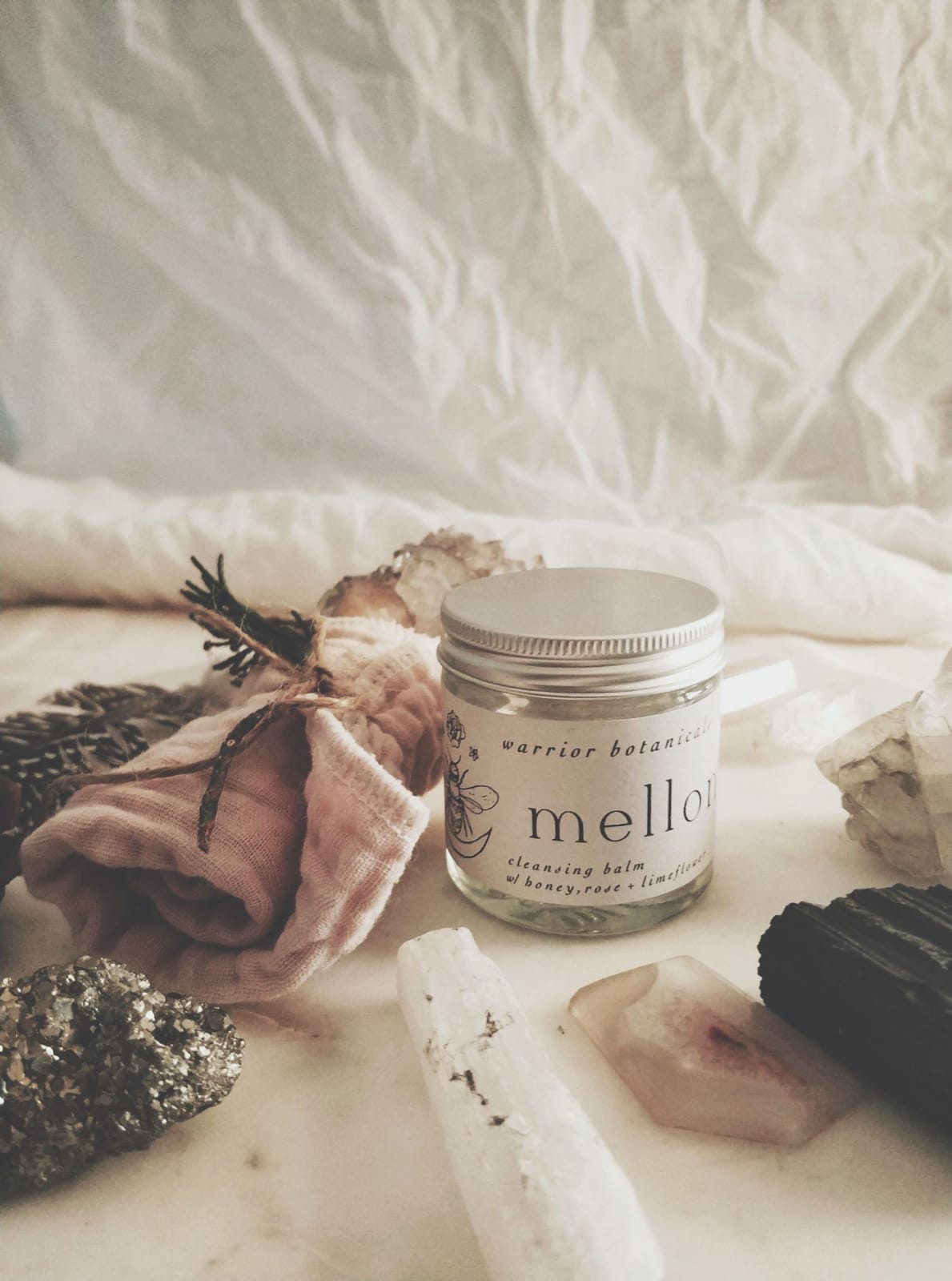 Mellonia cleansing balm w/ Botanically Dyed Organic Cotton Facecloth
Mellonia is named in honour of the ancient goddess of honey and the majestic bee. Infused over two moons with wild yarrow, rose and lime flower this cleansing balm has been especially designed to kiss your skin as you wash away impurities.
It also works as a nourishing mask, gently hydrating your skin with raw organic honey and plant oils of almond and peach kernel. Simply apply to damp skin and allow the magic to work before washing off.
To cleanse skin, wet face with warm water then gently massage a small amount of balm into your skin using your fingers. Dampen facecloth with hot water and use to remove balm.
It is joined by a botanically dyed organic cotton facecloth with madder and rose, to send even more botanical magic in through your pores. Both will be sent in an organic cotton bag so you can take them on your travels with you.
Each pot contains 60mls.
If skin irritation occurs cease use.
Warrior botanical products are handcrafted in small batches using the purest herbs, flowers, herbs, extracts, essences oils and butters. Our potions are inspired by traditional herbalism and ancient folk remedies and everything that we make is organic and free of preservatives, synthetic fragrances, artificial colours, parabens and sulfates. Each batch may vary in colour and texture, which is the nature of small batch products made with wild ingredients.
sold out