Hypnos Cleansing Oil + Botanically Dyed Organic Cotton Facecloth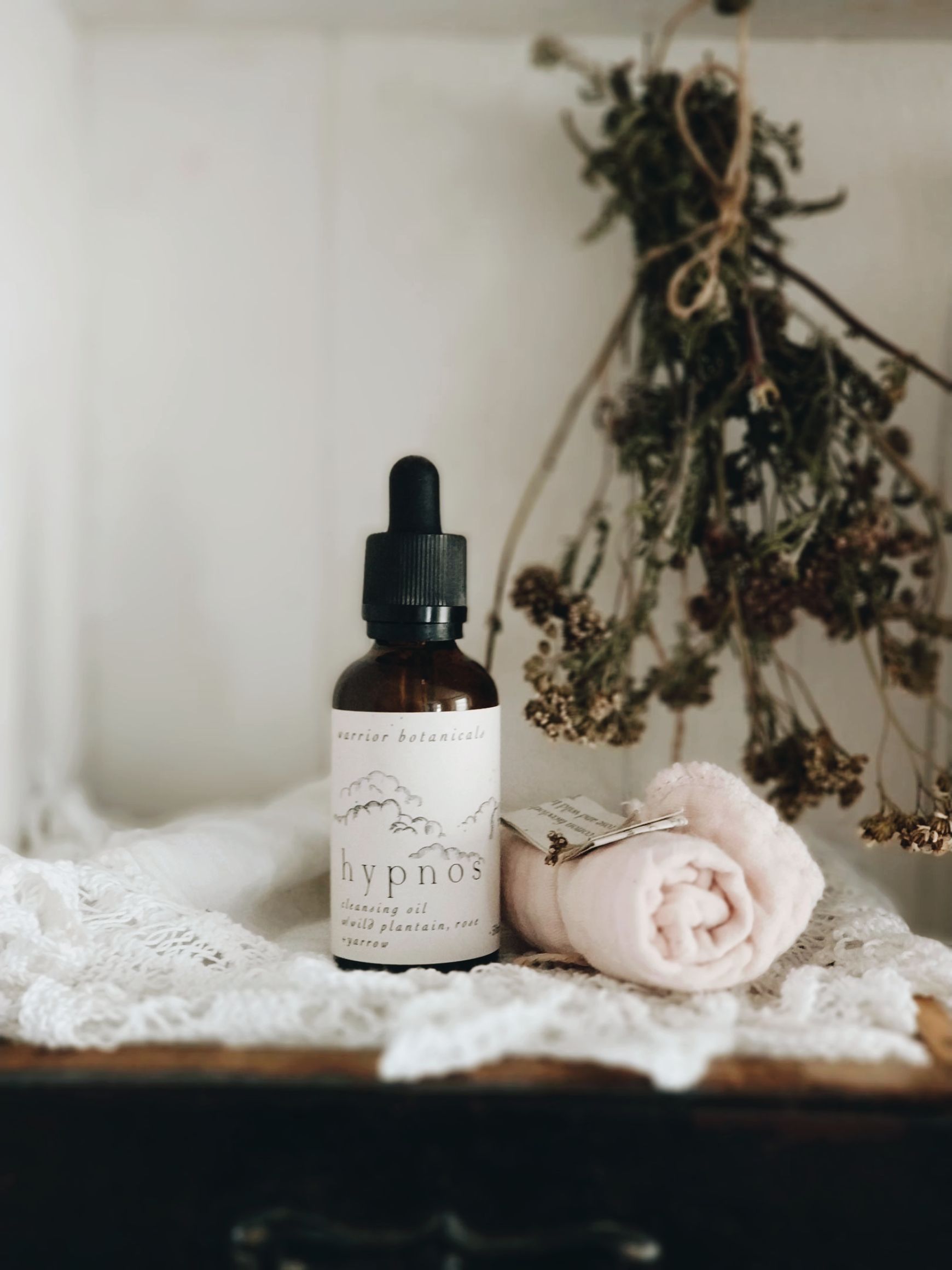 Hypnos Cleansing Oil + Botanically Dyed Organic Cotton Facecloth
hypnos is a soothing and dreamy blend of botanical oils, infused over two moon cycles, to nourish, hydrate, and replenish skin, perfect for removing make-up and cleansing away impurities from the day, preparing your skin for sleep.
Gently massage into dry skin for one minute, dampen face cloth in hot water and gently press to skin to steam botanicals through pores. Repeat as many times as desired and gently remove any excess oil with cloth. Follow with mist and serum.
Packaged in hand stamped organic cotton travel bag with botanically dyed organic cotton facecloth to amplify botanical goodness as you wash your face each evening.
~made in honour of ancient herbcraft, inspired by tradition and crafted in rhythm with the lunar cycles