Flora ~ seasonal floral blend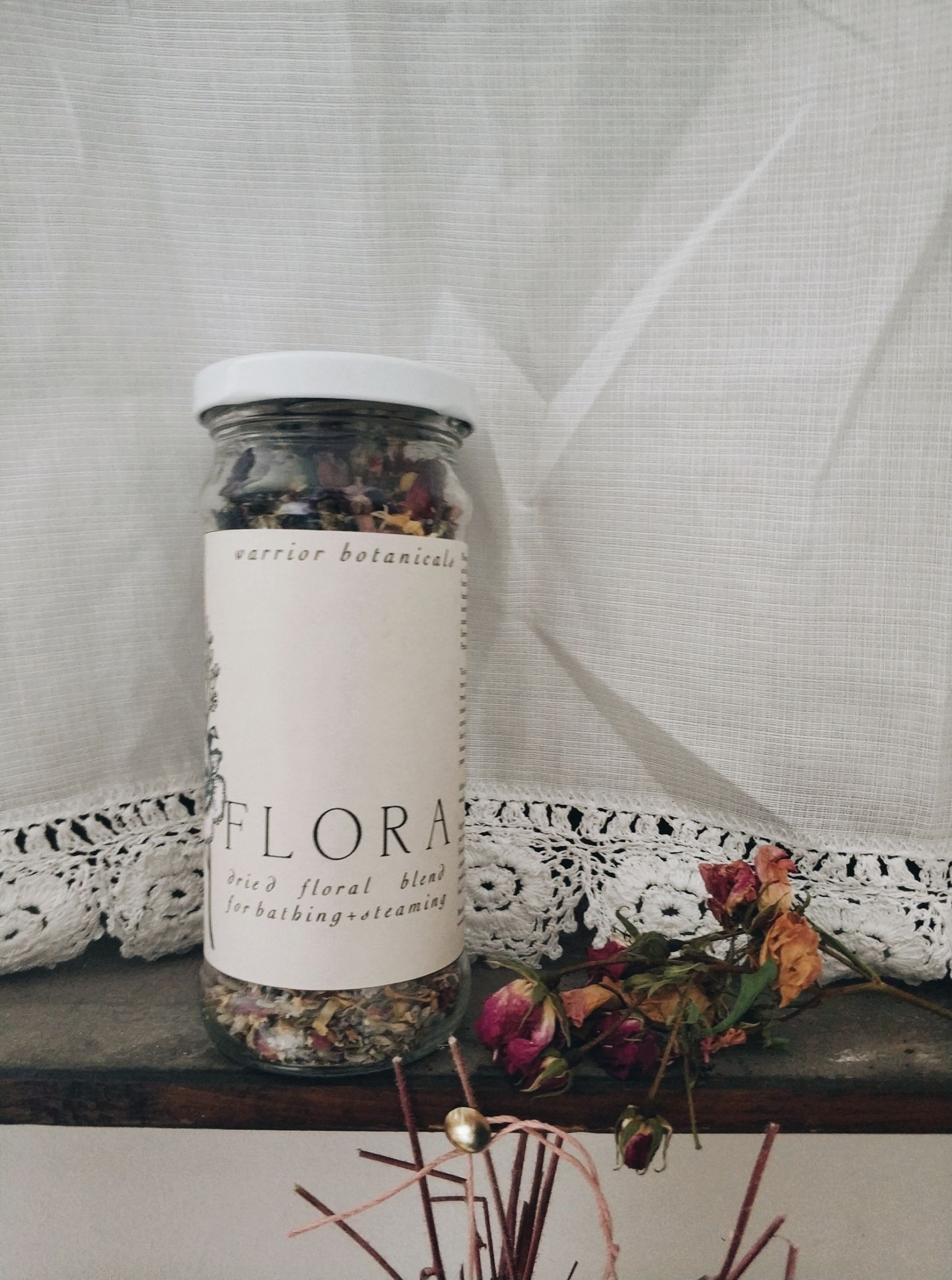 Flora ~ seasonal floral blend
Flowers are the source of so much joy and happiness. They can open our hearts and make us feel so many beautiful things. This blend is soft and heart opening, relaxing and soothing, named after the Roman goddess of flowers and inspired by Botticelli's Primavera.
To use as a steam, simply pour about two cups of near-boiling water over two tablespoons of the herbs in a heat-safe bowl. Cover and let brew for around 10 minutes, and then hold your face or yoni above the bowl so the botanicals can steam through your pores.
Alternatively add to water basin before washing face or to your bathtub.
Ingredients: Locally wildcrafted yarrow, wild rose petals, calendula flowers*, blue malva flowers, chamomile flowers*, lavender, red rose petals*, wildcrafted hawthorn, violet leaf + flowers (*organic)